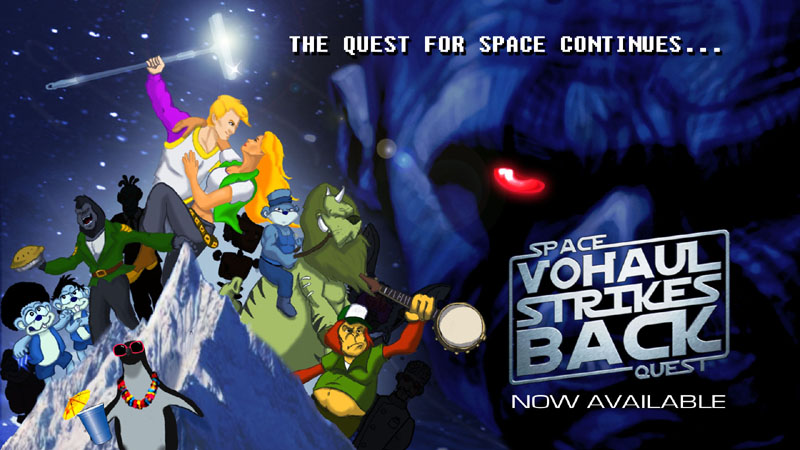 After 10 long years, we're pleased to announce the release of the latest Space Quest fangame, Vohaul Strikes Back.
We hope you enjoy playing it. Please let us know if you have any questions.
On a personal note, I'd like to thank all the VSB developers for sticking through to the end, and all the beta testers for helping us polish the game.
I'm kind of impatient to get this released so I'll stop typing and let you get playing. Enjoy!
(In case you missed the link above,
click here to proceed to our download page
.)